---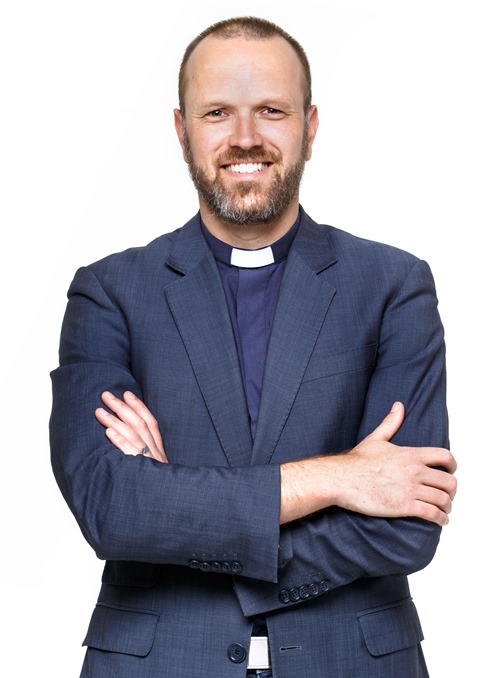 More about commoners
Reverend Frank Ritchie
Frank has a sense of call to spark a faith community within Hamilton. As a born and bred Waikato lad, he would describe the place as being in his blood. He and his family have decided to follow their sense of call to gather others together who have a shared desire to live in union with God and each other.
As an ordained Wesleyan Methodist minister, Frank has a passion for the story of scripture and his theological leanings are evangelical, sacramental, and ecumenical. He would also describe himself as pursuing a contemplative life with a desire to faithfully live in and through the presence of God.
Having grown up experiencing the breadth of the Christian community he has pulled from an eclectic diversity of expressions to form a keen sense of what it means to follow God and live as a disciple of Christ in a colourful and often broken world.
Frank currently splits his time between serving as a chaplain to people who work in New Zealand's news media (through a not-for-profit he started – NewsLeads), and Tearfund, one of New Zealand's leading aid and development agencies.
Frank comes with a depth of experience in public communication through the media, and global experience in some of the world's darkest issues through Tearfund. He has a keen belief that where people follow the call of Christ and mutually seek to serve God and each other, our communities will naturally flourish.